Story about a man & his dog, both in cashmere
During these uncertain times when we have little control, it is safe to say that our pets have been our salvation. While we spend our days in quarantine in our homes, our pets have been on the receiving end of a little extra love from us, a few more snuggles and couple of extra treats. We appreciate them more then ever for being our buddy, our support system and most important family member while we practice social distancing from other humans.
Well this story is no different, it is about a man, Andrew Gifford our Chief Marketing Officer and his dog Chunk, Chief Bark Officer. We sit down with Andrew & Chunk to get their take on how they spend their days in quarantine, their favorite cashmere pieces and what they will do first thing when this is all over.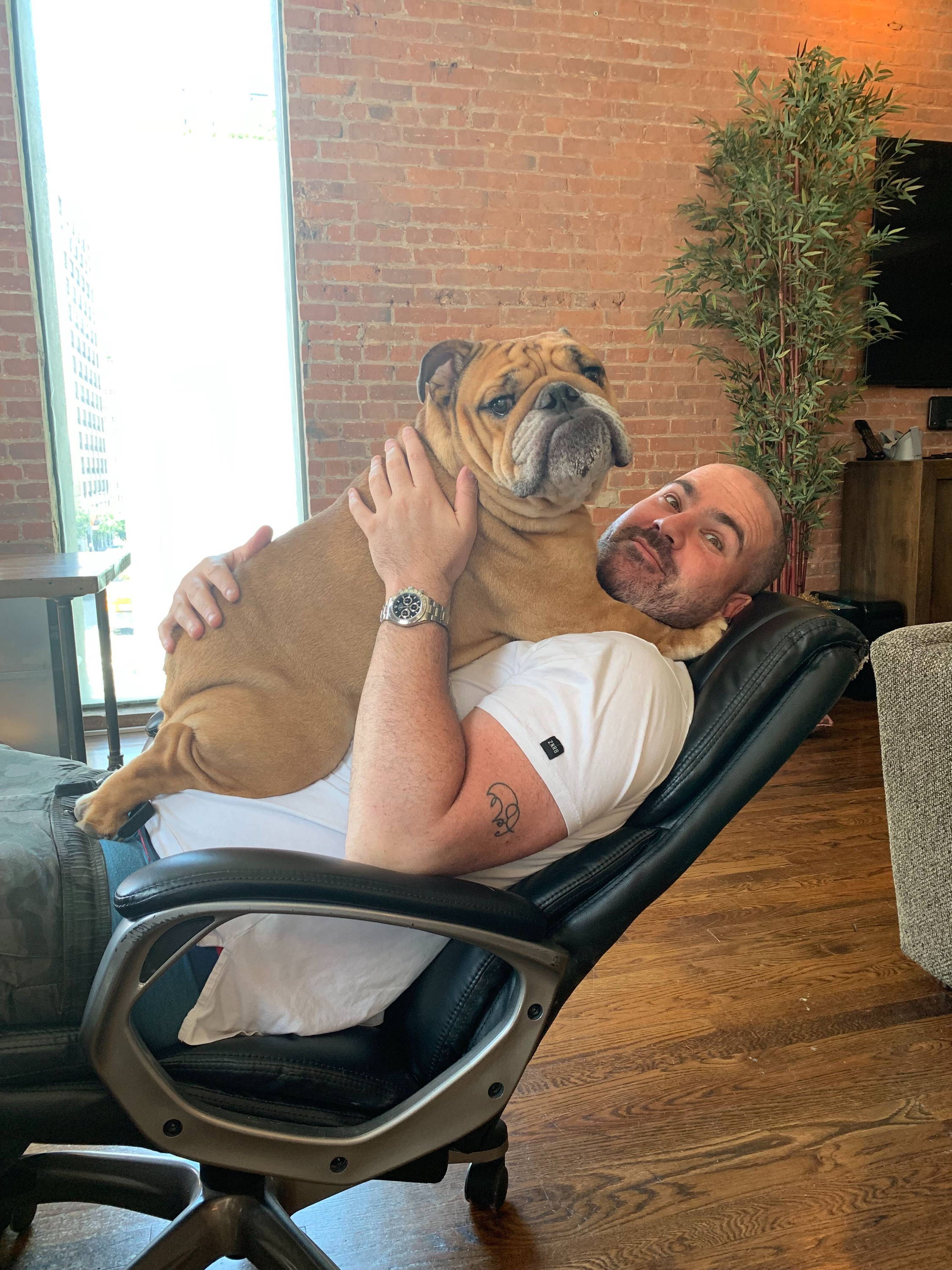 Andrew Gifford, Cheif Marketing Officer & Chunk
The New Normal & Silver Linings
with Leslie Gifford
How #TeamNaked
Works From Home
Leslie Gifford, President and Creative Director
Coffee and Cashmere with
Demi Moore
April 17th, 2020
On Saturday, April 11th, NAKEDCASHMERE's CEO, Leslie Gifford, hosted a very special Coffee & Cashmere with actress, mother, and New York Times best-selling author, Demi Moore and her three daughters Rumer, Scout, and Tallulah Willis. Demi had never participated in any Instagram live discussions and had never before done an interview together with her girls. Leslie, Demi and her girls discussed the hardships they went through individually and the long journey it took for each of them to get to the place they are in together today. Demi and her girls detailed the healing work they went through together and individually which allowed them to get to a place of love, gratitude, and compassion that they're in today.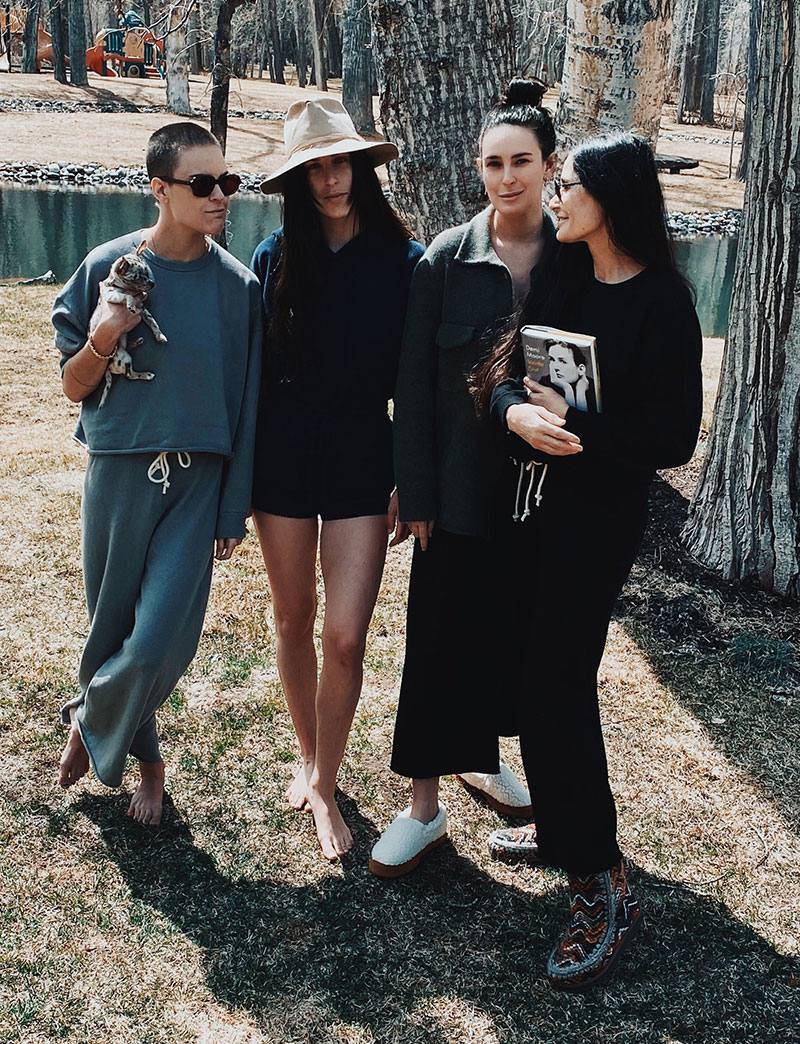 Please tell us who you are and what you do at NAKEDCASHMERE?
I'm Andrew. Aka @skullcashmere. I am the chief marketing officer at 360CASHMERE. I'm responsible for overseeing the planning, development and execution of an our marketing and advertising initiatives. I ensure our message and voice is distributed across multiple customer channels and to targeted audiences in order to meet our sales objectives.
---
---
---
Having recently finished Demi's book, Inside Out, Leslie and Demi kicked off their conversation by discussing her inspiration for the book. She explained, "I wrote this book as a way to explore and share my own journey of discovering and healing myself and I didn't want to write a book about the good times, because that would be missing the opportunity of my humanity, of sharing who I am as a being who is imperfect. This is really a journey about loving ourselves, really loving me for all the messy parts and the parts that made mistakes. In many ways, Demi says she wrote this book with the hope that "if there was one person this could help, then it was all worth it".
Demi and her daughters detailed how even in these difficult times, they are extremely grateful for the work they've done together to rebuild their relationship. Demi's middle daughter Scout explained, "One of the things about this difficult time we're all going through, is that it's bringing forward things that we can work on and things we can continue to overcome". Demi joked that "being in such close proximity, this could be a really horrible time if we hadn't done a lot of the work of really finding that acceptance with one another and the celebration of one another."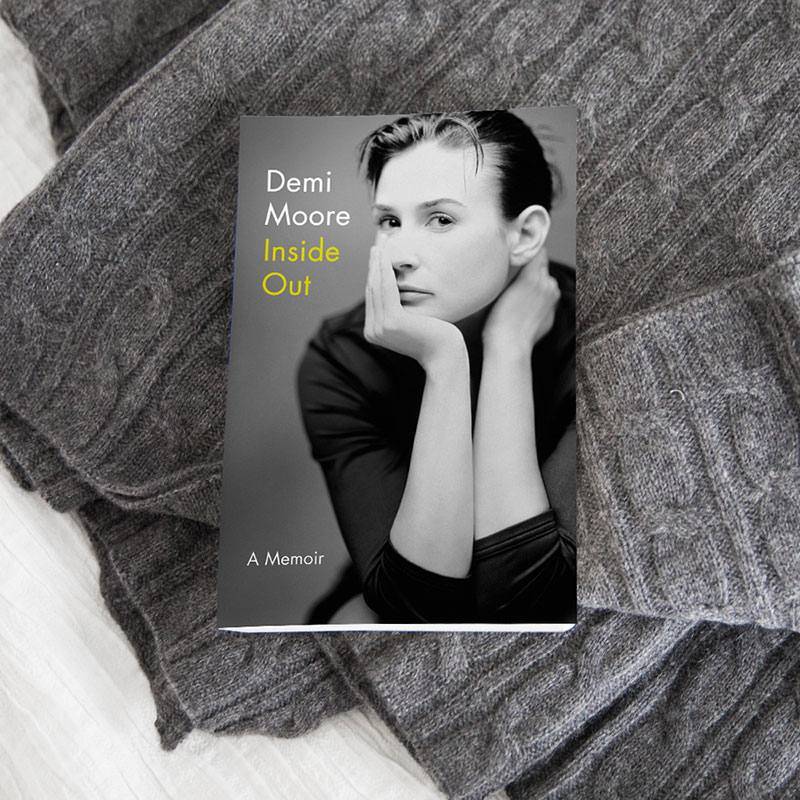 ---
Leslie took a special moment during the discussion to acknowledge and applaud Demi's daughters for their incredible strength and the amazing job they've done putting in the work as well as their ability to give the gift of forgiveness. Demi then explained that " a word that really resonates equal to forgiveness but in a way that is more expansive, is compassion. We can all use a lot more compassion. It's so easy for us to love when it's easy. It's loving when it's not easy. And being able to acknowledge everyone's different experience. The things that we each had of our own that was painful and even if we didn't agree or see it the same way but to still be able to step in and understand the individual's experience and not have a need to defend it or make it less but be able to help hold that and create the space the allow everyone's pain. Any of us, especially as a parent, the thing you don't want to screw up more than anything is being a mother, being a parent. Inevitably we do make mistakes and hurt others."
Demi gushed, "As a parent, I'm extremely proud of my girls. We faced something together that even at times seemed illogical to who we are. You can hold onto what was lost or you can pivot over to recognizing what it had to give you. If what we walked through was what we needed to give us the depth of the relationship we have today, then it will have been worth it". On their current relationship, Demi expressed that, "the relationship we have today is beyond even anything I could have ever imagined or hoped for".
Together, Leslie, Demi and the girls decided the biggest take away from their discussion was the undeniable feeling of gratitude, acceptance, and understanding.
How #TeamNaked
Works From Home
Coffee and Cashmere with Demi Moore
April 17th, 2020
On Saturday, April 11th, President and Creative Director of NAKEDCASHMERE, Leslie Gifford hosted a very special Coffee & Cashmere with actress, mother, and New York Times best-selling author, Demi Moore and her three daughters Rumer, Scout, and Tallulah Willis. Demi had never participated in any Instagram live discussions and had never before done an interview together with her girls. Leslie, Demi and her girls discussed the hardships they went through individually and the long journey it took for each of them to get to the place they are in together today. Demi and her girls detailed the healing work they went through together and individually which allowed them to get to a place of love, gratitude, and compassion that they're in today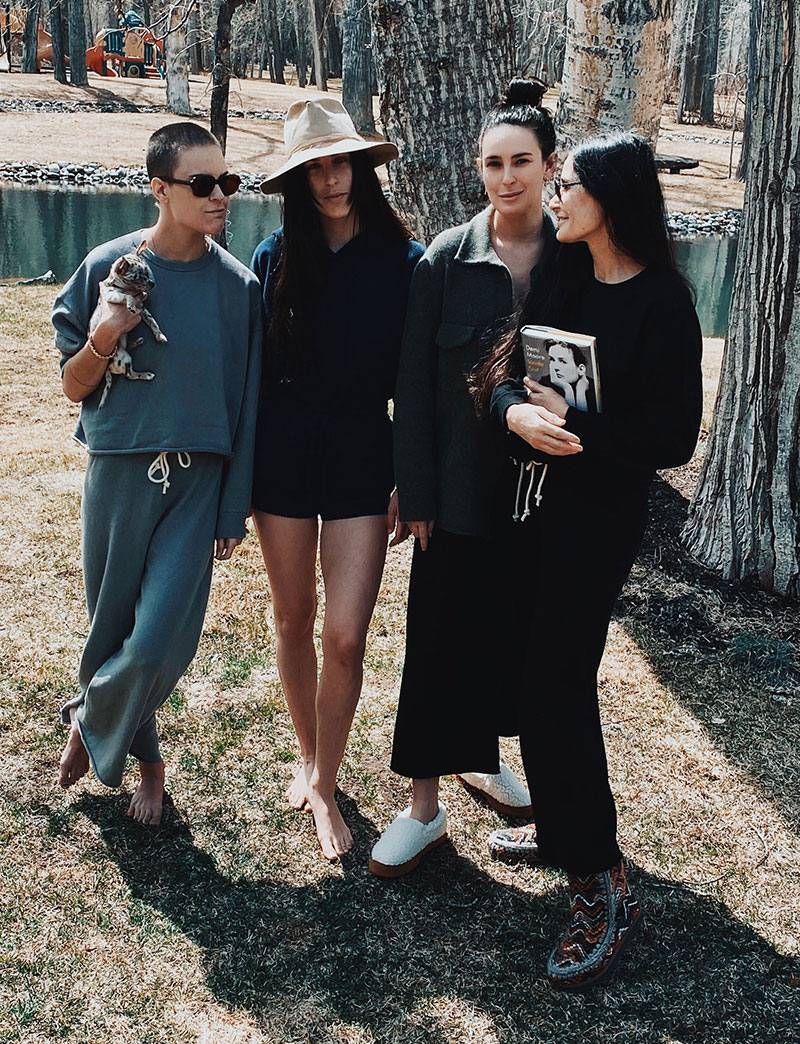 ---